Account Administrators have access to the Organization Settings > Devices & Users page.
Your available Devices (iPad & iPhone licenses) and Users are displayed on the top-half of this page. Create User logins according to your plan. To add additional Users beyond what your current subscription allows, you may purchase these licenses here.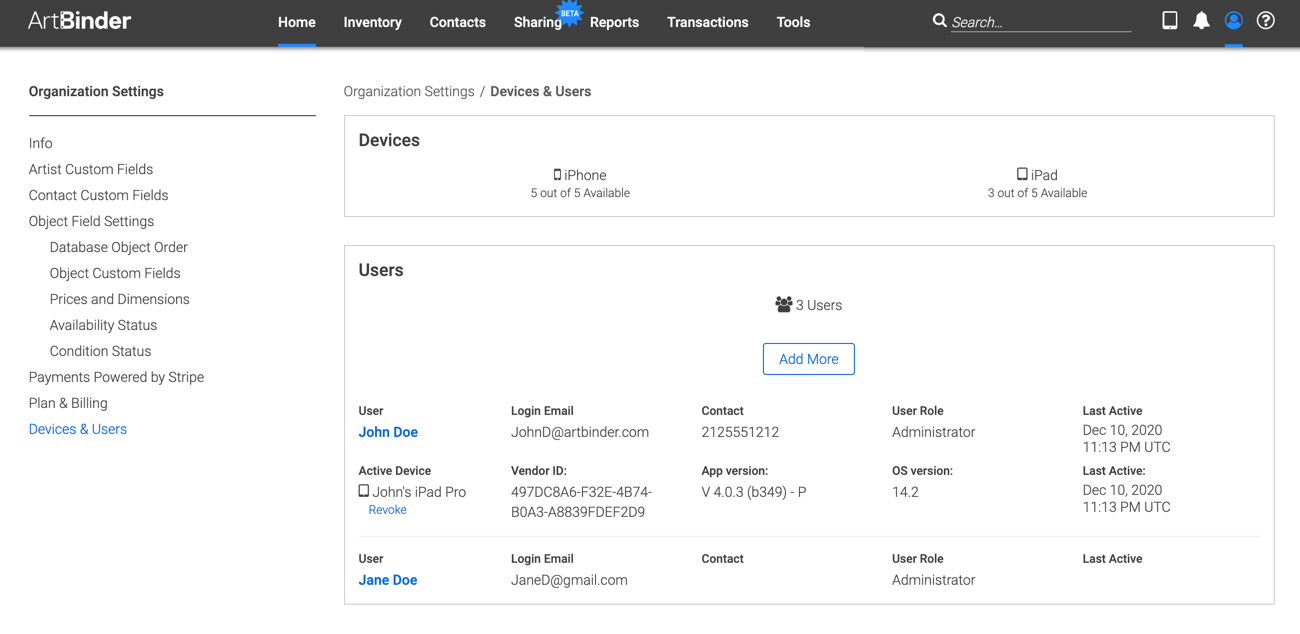 Connect with your Client Success Manager for more information, or contact us at help@artbinder.com.