ArtBinder allows you to create virtual shows that group together Objects, Show Images (installation shots), and Supporting Docs.
Click on Shows nested under Inventory from the top navigation bar, and click on the Create New Show button from the left side menu.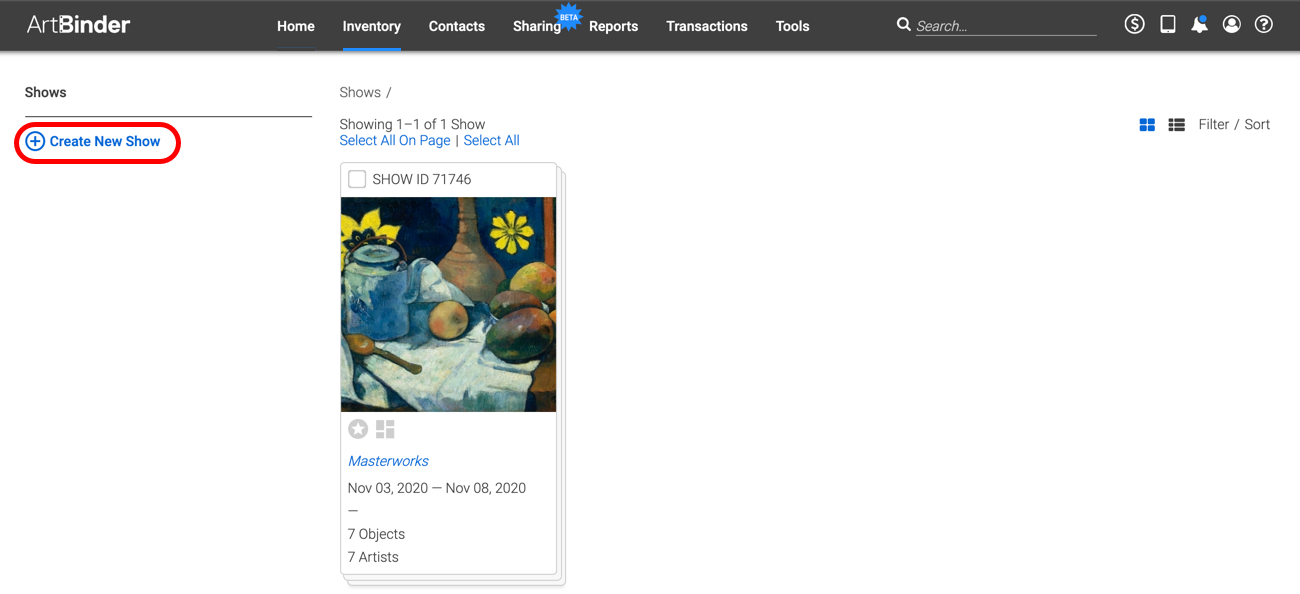 Type of the name of your new Show and click Create.
You'll be taken to your new Show page.
Scroll down to the Associated Objects box to Add Objects.
Use the Filter, Sort, and Search fields to locate the Objects you'd like to include.
Click the checkbox on the top left of the object card to make your selection(s).
Once you've finalized your list, click Save.
Go to the Show Images tab to drag & drop show images.
From the left side menu, you can add relevant Supporting Docs.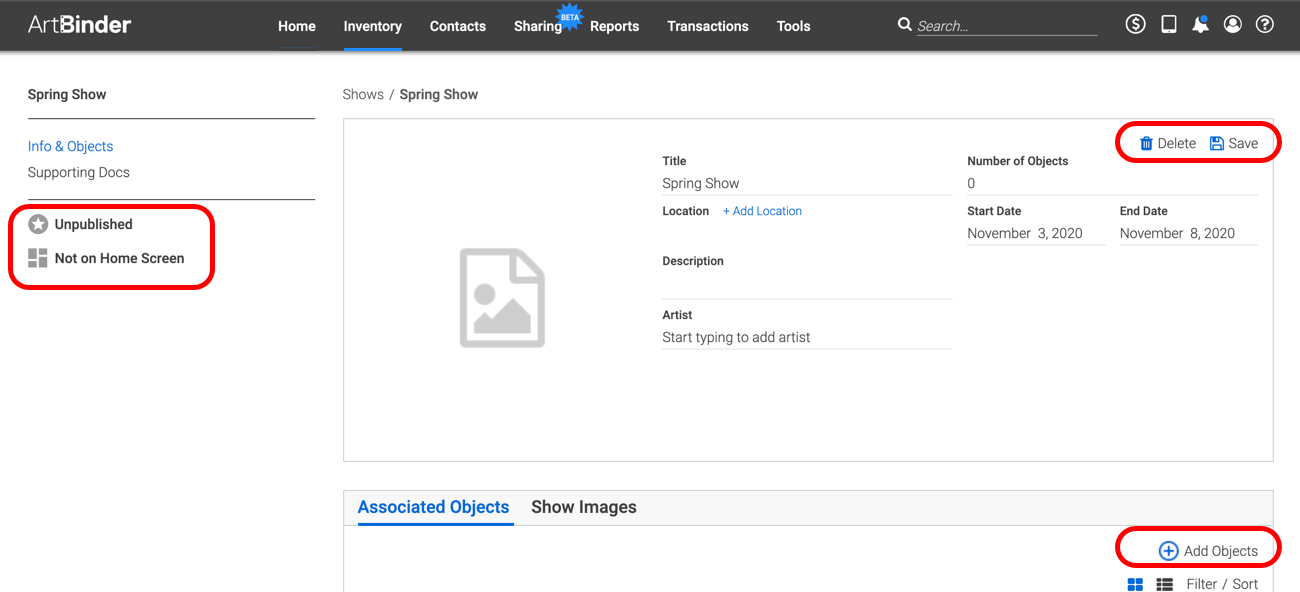 When you're ready to Publish your Show to the app, click on the grey star icon on the left side menu. This will Publish the Show, turning the Unpublished grey star icon into the Published blue star icon.
To add the Show to your app home screen, go to App Settings, and drag and drop your Show onto the prototype iPad. You can drag your Shows around into any custom order you desire.