You can share objects and related details using the Packet feature. Packets are private viewing rooms that are great alternatives to sending emails, especially if you are providing a large number of objects/information.

To send a Packet locate the Share icon

and choose Packet. Make your selections before pressing "Continue".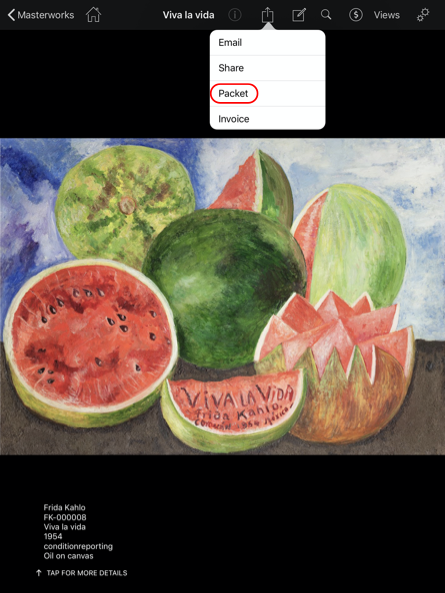 The recipient receives a private email with a link to your Packet. The recipient clicks the linked email and the Packet opens in a browser window. Here they can click through the Objects, Documents, and Show Images. The display experience is similar to viewing the objects in the ArtBinder app, and also offers additional security - senders can opt to set up the packets with an expiration date, ensuring the linked information is kept private.