Setting up an invoice is a similar process to sending a Packet or Email. Go to the Share icon in the ArtBinder app and select "Invoice".
Select "Compose Invoice" if you are on your iPad, or "Continue" if you are on your iPhone
From this page, you can edit company Info and Work Price if needed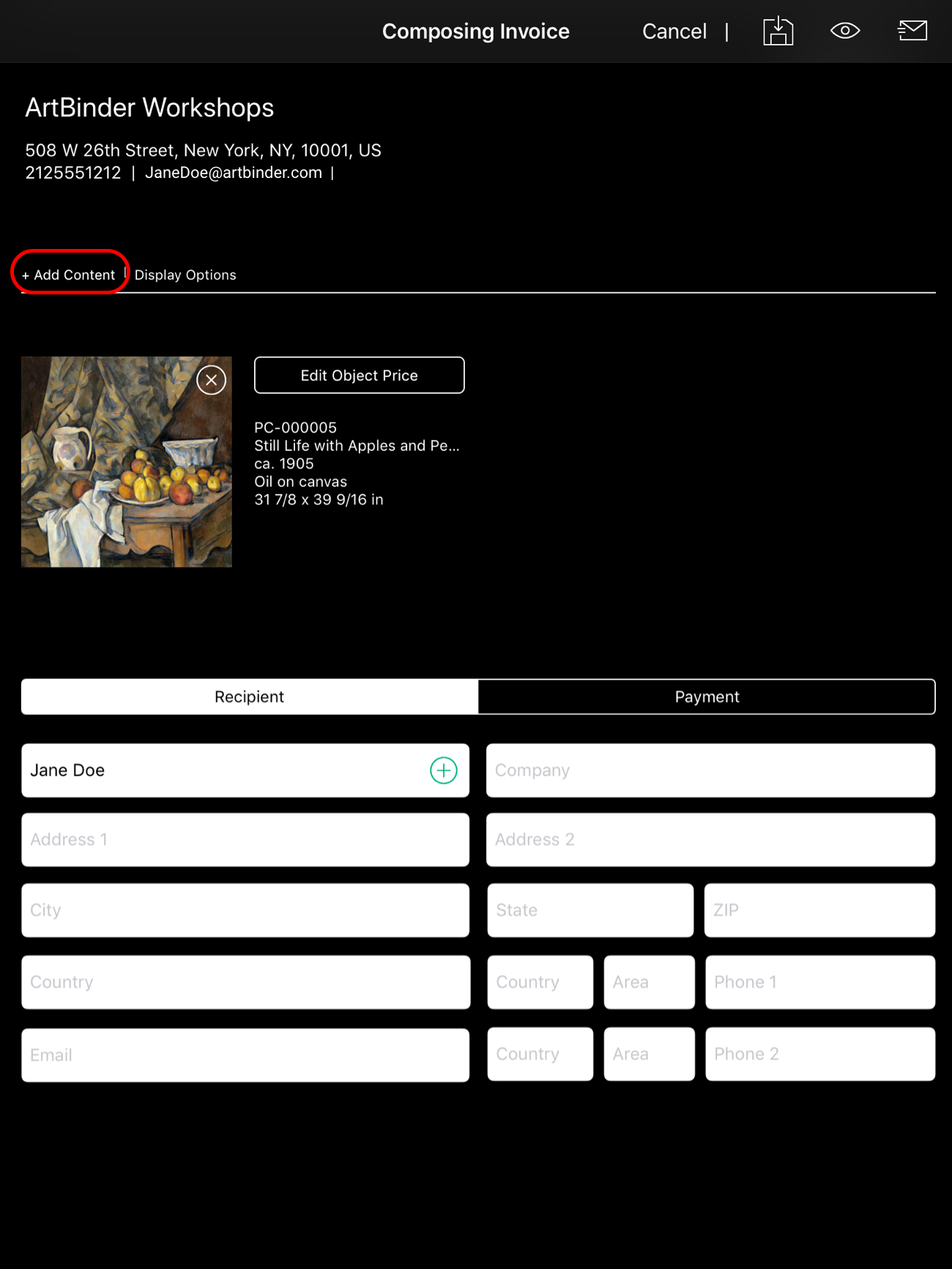 Add appropriate information into Recipient and payment sections, including any discounts, taxes, or terms & conditions.
Before sending, you can preview your invoice by clicking on the small eye icon on your screen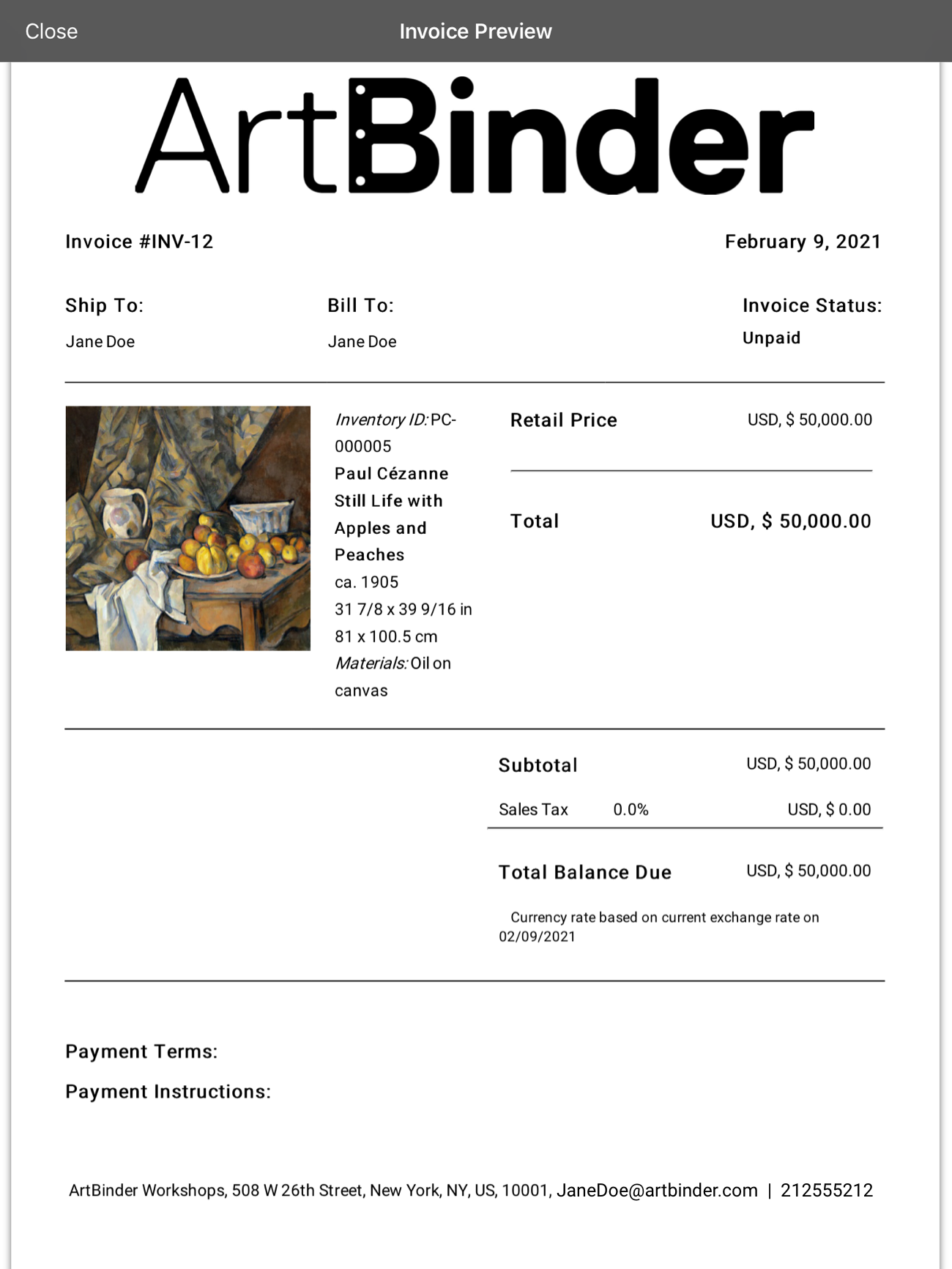 To send an invoice to its recipient(s), click on the envelope icon. This will open up an email draft with a link to the invoice, which you recipient(s) can then download.
To save the invoice as a draft, you can click on the floppy disc icon and it will save the invoice in your ArtBinder Invoices Draft page.
*If you are not connected to 4G/WiFi, the invoice will not send and will remain in your Outbox until you are connected to 4G/WiFi.