ArtBinder Checkout allows you to accept credit card payment directly from your ArtBinder account. Checkout is available from both the desktop and the mobile app.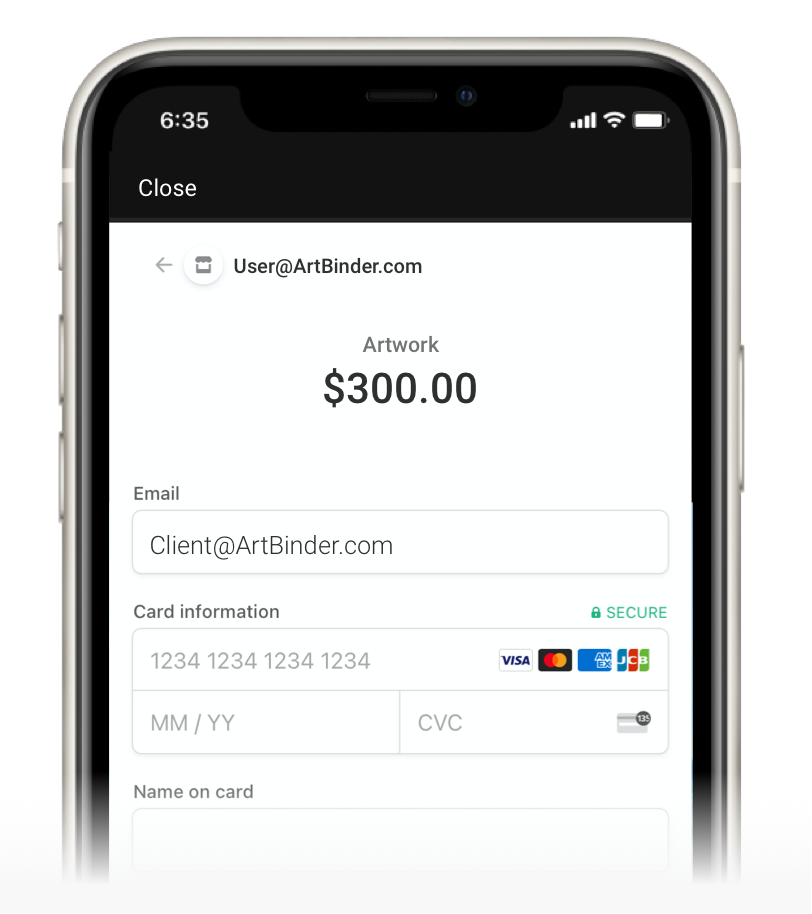 You can accept partial or full credit card payment for objects, books, catalogs, or any other services you offer! We've partnered with the payment experts at Stripe to make ArtBinder Checkout the fastest, easiest, and most convenient way for you to accept payment from your customers.
Founded in 2011, Stripe is a company that is revolutionizing online and mobile payment processing. Stripe processes billions of dollars annually for thousands of companies, including Twitter, Facebook, and MoMa.