Locate Contact Groups under Contacts from the top navigation bar. To create a new Contact Group select Create Contact Group.

A pop up window will prompt you to add a Title.
Add tags from the main page using our type-ahead field.
Add additional Contacts to the group from the left menu.
To edit the Title of the group or delete the entire group, navigate to the "..." located in the top right corner of the screen.
To create a Contact Group from the Contacts landing page, select as many Contacts as you would like by checking the box in the top left corner of the contact card.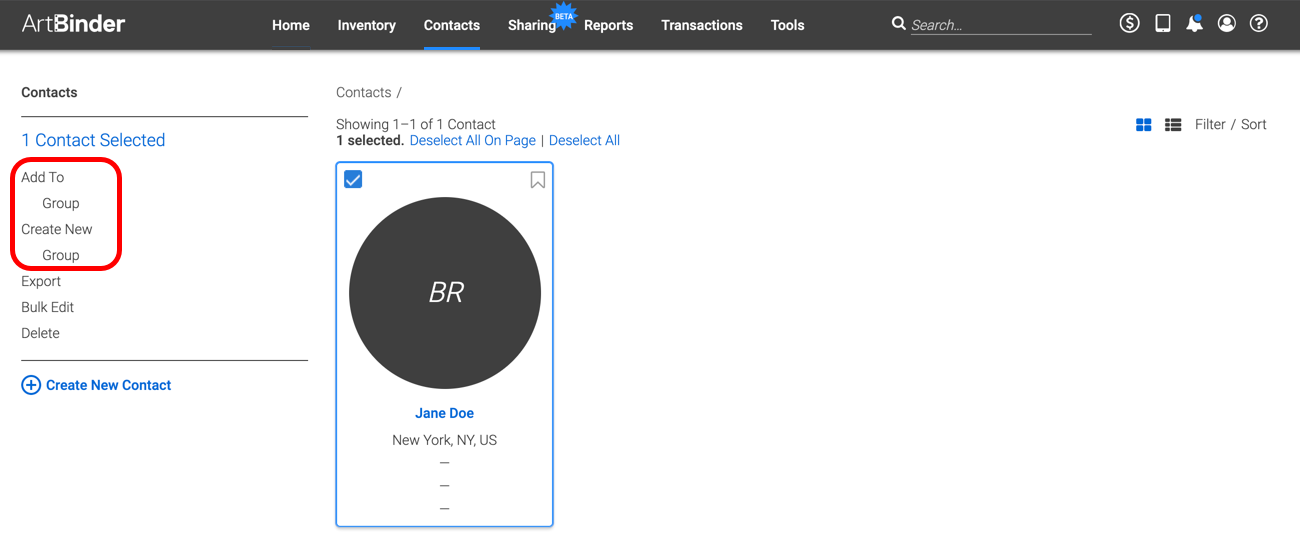 After you have selected all of the Contacts that you would like grouped together, you have a number of options shown in the left-hand menu.

Add To an existing group
Create New group
Export selected Contacts to a .csv file