An Edition represents the number of objects generated from a reproducible original.
In printmaking, you'd be dealing with impressions pulled from an initial plate; in photography, prints are produced from a negative. You can create an indefinite number of Edition Sets for a particular object, with alternate sets reserved for differently sized prints.
From the all Objects grid view, unique objects are flat cards, and editions appear as stacked cards.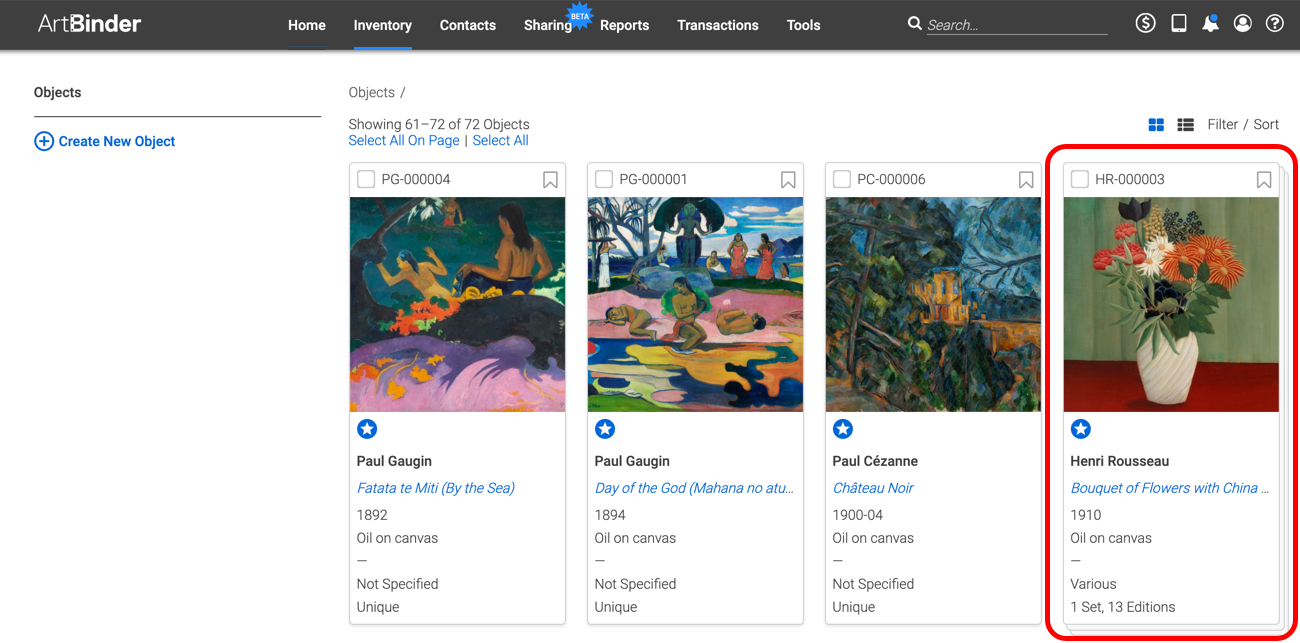 From the all Objects list view, the Editions column identified Unique(non-editions) and Editions.