Smart Sheet is a tool for making quick and easy edits across your inventory. You can find the Smart Sheet page from the top navigation bar under Inventory.

View all of your inventory in an editable list view, and make immediate updates directly from the spread sheet. Changes will autosave when you click outside the given cell.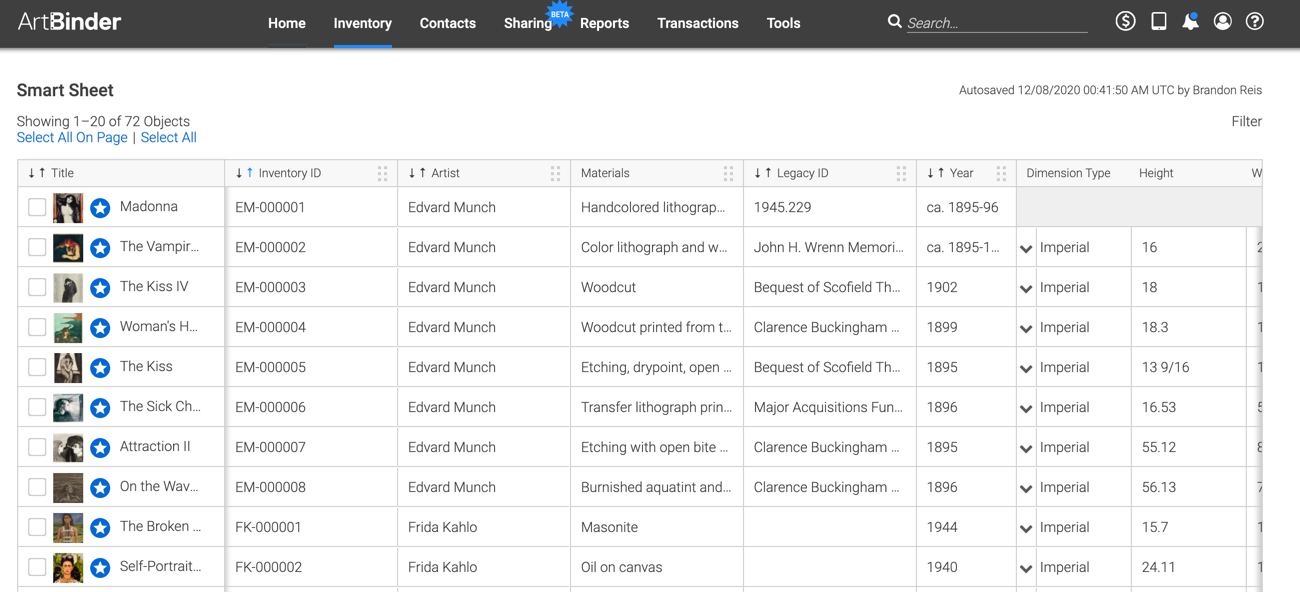 Drag and drop each column to your preferred order. Use Sort and Filter options to narrow down your results. Select one or more objects to take certain actions, including Bulk Edits, Publish/Unpublish, add to Shows & Lists, and export data to a .csv File.
Other helpful articles:
How can I make bulk edits to my inventory?
What's the difference between "Published" and "Unpublished" objects?
How can I export my inventory into a .csv or .xls file?