Importing your Editions just got easier! Use the Excel Importer to upload Unique and/or Editions.
Enter one row for Edition Master details followed by the Editions within the set.

Your first row should include all pertinent information for the Edition Master.
Artist First Name
Artist Last Name
Title
Inventory ID
The rows that immediately follow belong to the individual Editions. Include the Edition Master Title and Edition Master Inventory ID to connect the Master to its Editions.
Artist First Name
Artist Last Name
Title (unique edition Title)
Inventory ID (unique edition Inventory ID)
Edition Master Title
Edition Master Inventory ID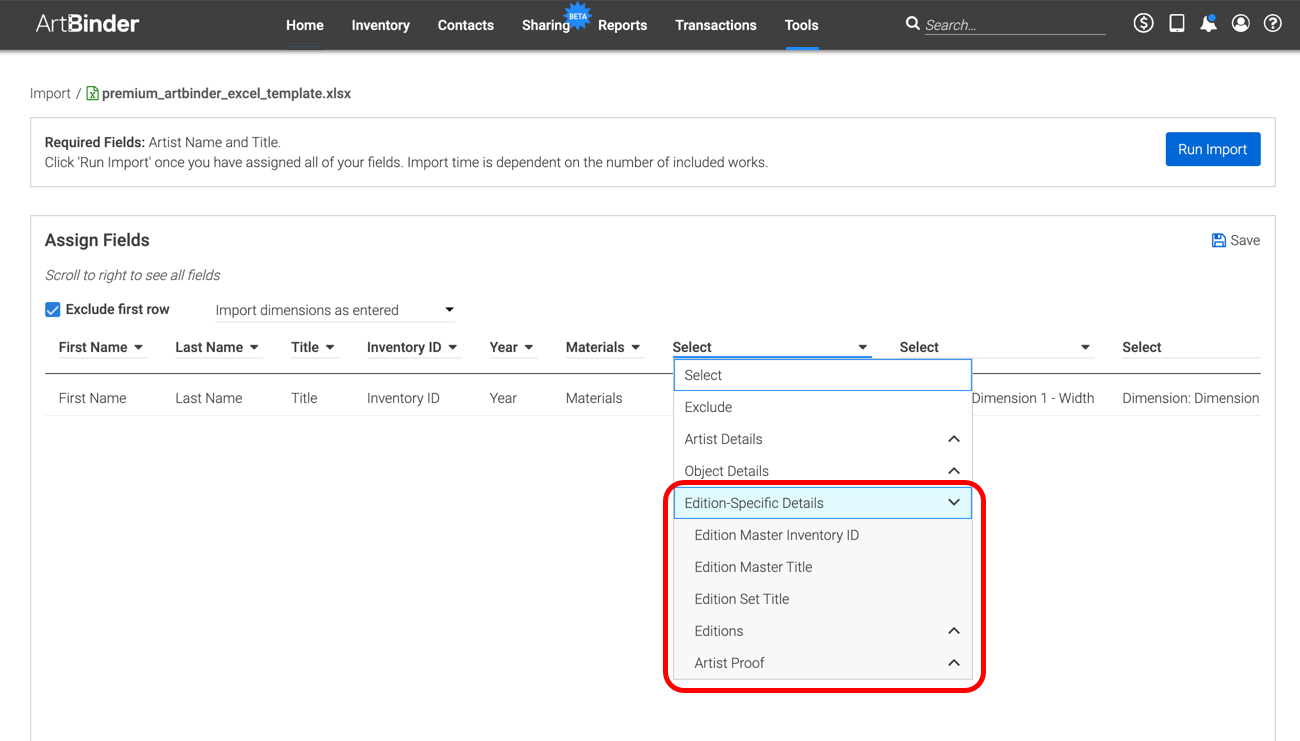 Other helpful articles: