Yes, ArtBinder lets you generate and include QR codes using Label - Report Templates.
To create a new Report Template, navigate to Reports > Report Templates from the top navigation bar. You can create and save an unlimited number of templates.
Click Add New Report Template from the left-hand navigation
For QR Codes, select the Label layout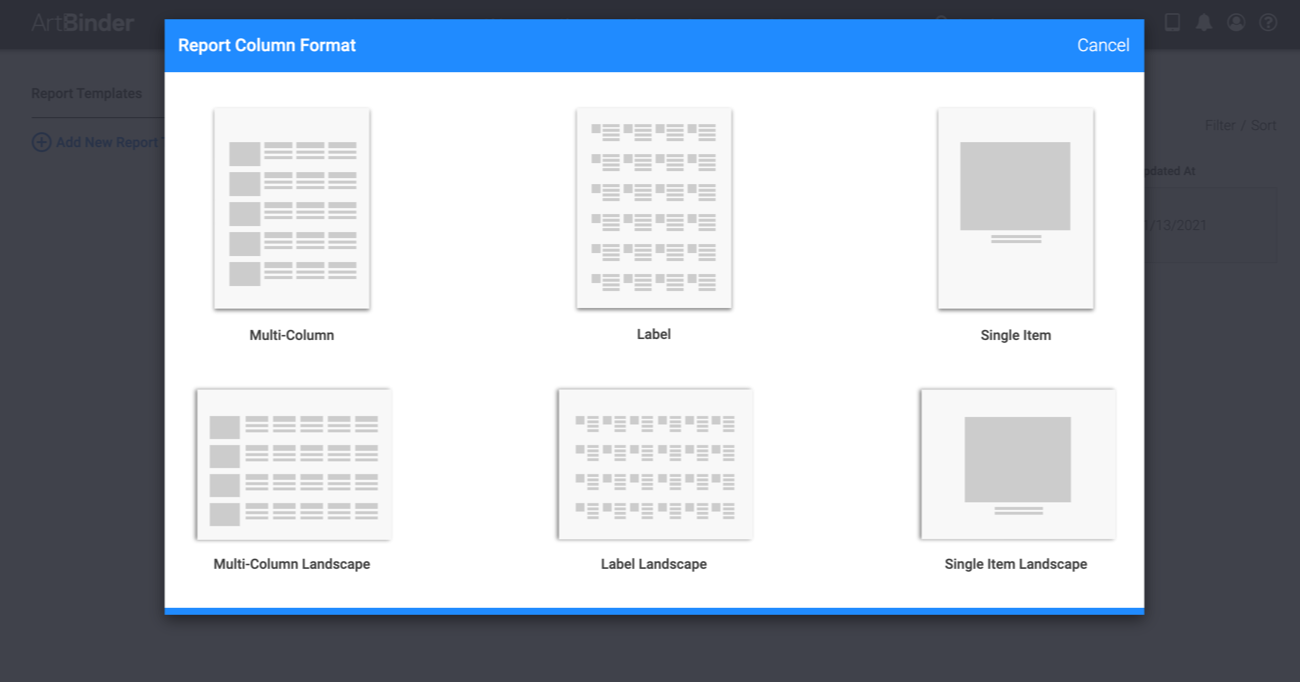 Within the template, you can opt in to Include QR Codes In Your Label as shown below.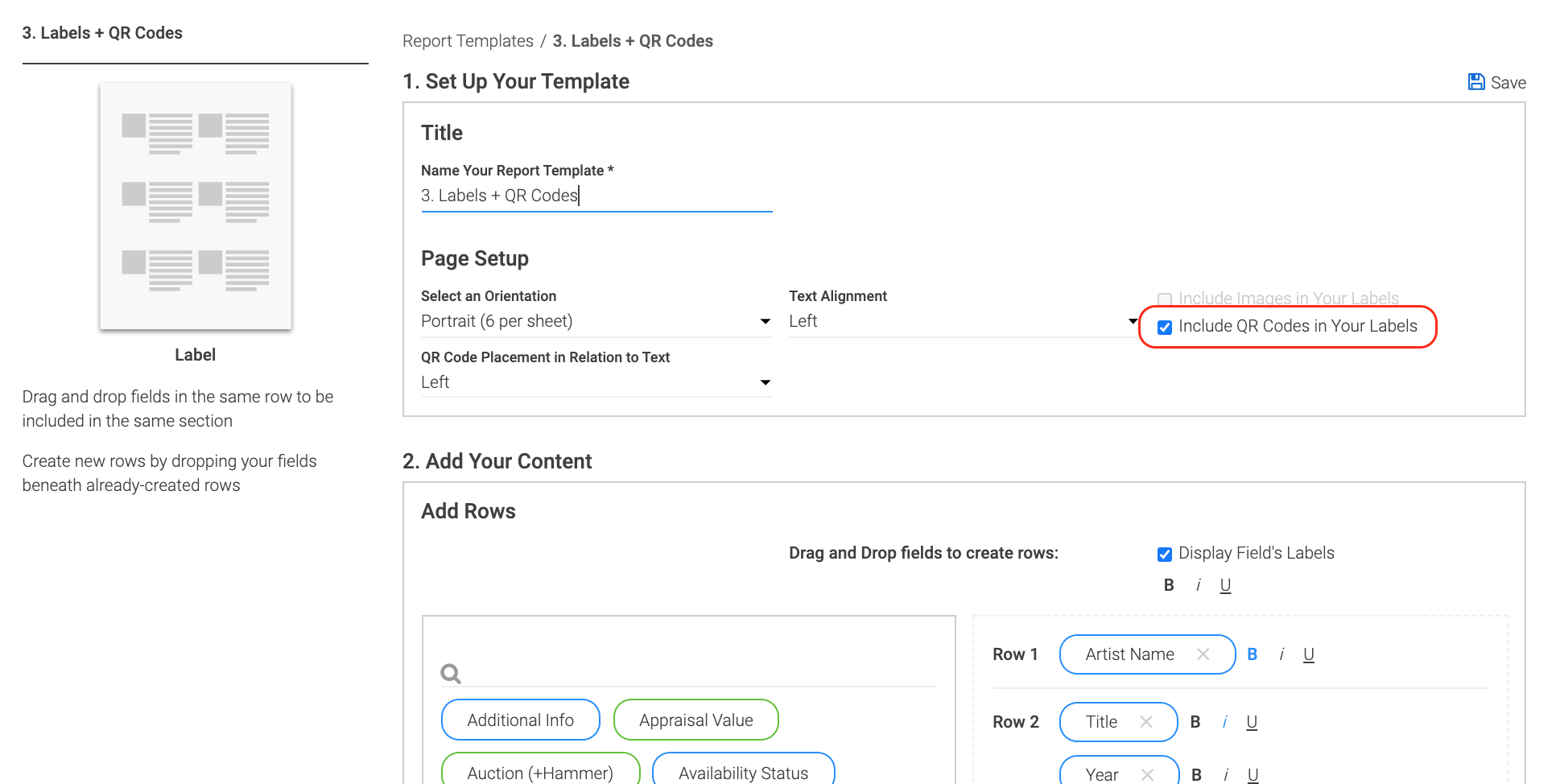 Once you've entered the template tool, you will see shortcuts on the left hand side that will guide you through each step of creating a Report Template.
The portion of the report that you are working on will be highlighted in blue as you move through the template tool, and you can refer to the instructions provided on the left-hand side for additional assistance.
And, Save when done.
Next, select one or more Objects and create a Report using this label template. How do I generate a new report from a saved Report Template?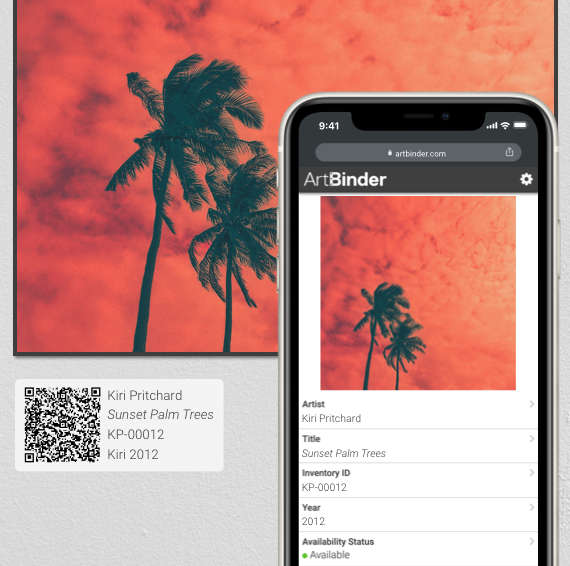 Print and affix the printed label to a physical work, wall, or packaging so you can quickly edit object details, change statuses, and update locations across all devices.

Print on an Avery Template Label 5164, or any equivalent template 3.3 x 4" labels, 6 per page.
Bonus: This feature is also accessible on all operating systems – even Android!

Contact your Client Success Manager with any questions you may have, or call us at +1-212-896-8922.