Sending emails from ArtBinder's web application is only available for Premium customers.
You will first need to connect your email account with ArtBinder from the My Account page. Keep in mind, you can only have one email address connected per user login.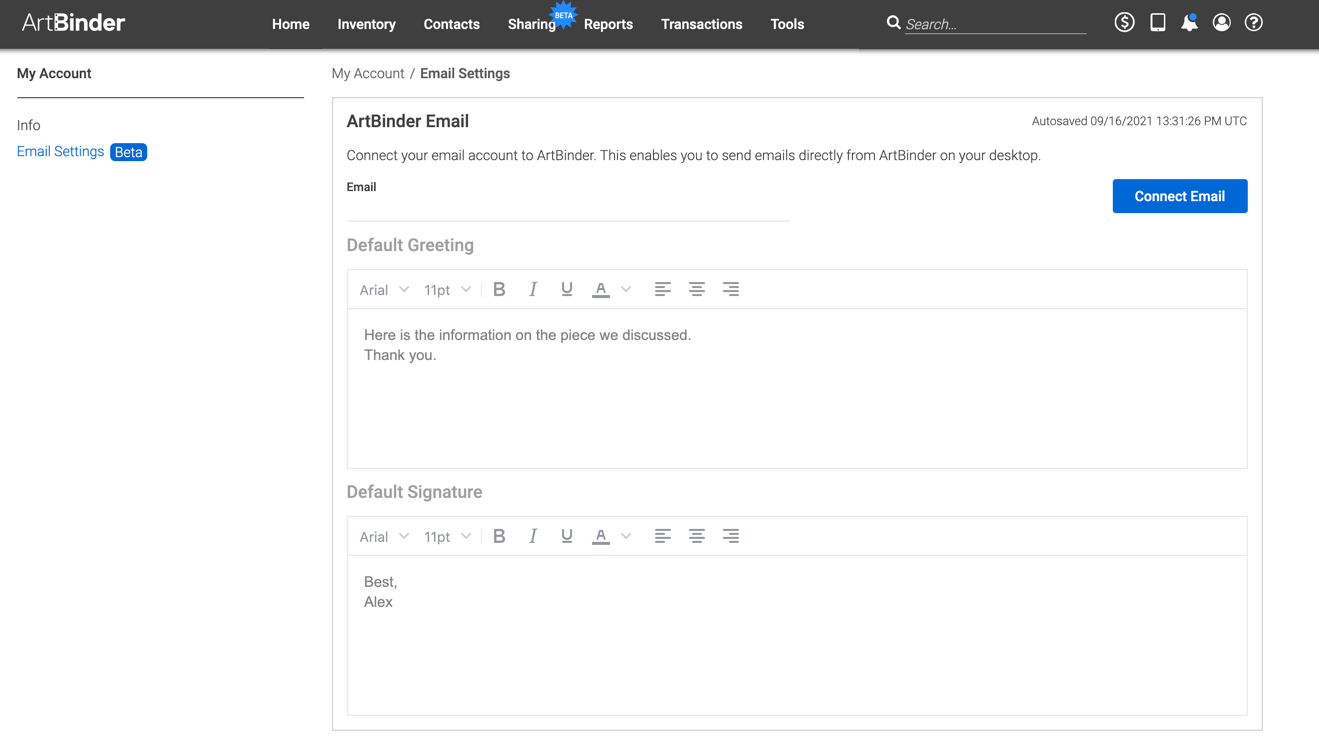 Log into www.my.ArtBinder.com, and go to My Account from the profile menu. Then, navigate to Email Settings.

Enter your email address under "Email". This does not have to match your ArtBinder username.

Click Connect Email.

Based on your email provider, you will be redirected to a page where you can authorize ArtBinder to view and send emails from the specified account.




Once you authorize ArtBinder's Email Integration, you will be redirected back to the My Account > Email Settings page.

From here, you can customize your default Greeting and Signature. You can also disconnect your email.
Have questions? Contact the Client Success team at help@artbinder.com or call us at +1-212-896-8922.
Other helpful articles:
How do I send emails from the mobile App?